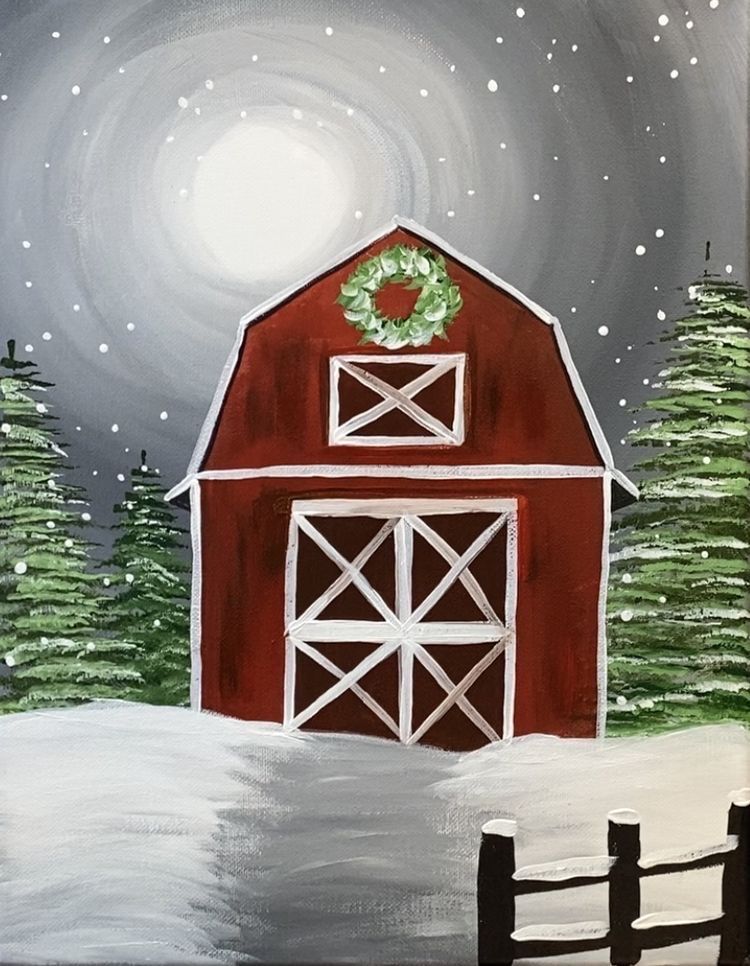 This Event Is BOOKED. Be on the lookout for another Drink & Paint coming soon!

Drink-&-Paint Event
Drink-&-Paint at Ole Shed Brewing Company
We are excited to offer a 'Drink-&-Paint' class at The Shed!
What is a Drink-&-Paint? It's when you drink some Ole Shed cold brews,
while painting a wonderful masterpiece with an instructor
that demonstrates all the strokes necessary to reach a beautiful
end result.
Our event will take place on Saturday, February 4th from 2pm – 4pm. 
Emily Townsend will be our painting instructor for the event, and will
be demonstrating step-by-step instructions on how to paint an 'Ole Shed' in a
Winter Wonderland. Must be 21 years old, or more seasoned, to attend!
20 SPOT LIMIT
This is the PERFECT date day with your significant other, a wonderful girlfriends get together, or if you just want to come solo to paint a masterpiece.
EVERYONE IS WELCOME!
INCLUDED in our Drink-&-Paint Class ($50 per person)
-1 Canvas
(canvas to be taken home at the
end of the paint class)
and supplies to use for your painting
- 
1 flight of 4 different (or same) beers to sample while painting
(additional beers sold separately)
- A salty and sweet snack to munch on while drinking and painting
- 
A GREAT time!!!
We are looking forward to a fun time at our Drink-&-Paint at the Shed!

Drink Prices
Ole Shed serves a variety of craft brews & designated driver beverages. 
Ole Shed Craft Brews 
$5.00 - 16 ounce pour
High Gravity  12 ounce pour
Pitchers of Ole Shed Brews
$15.00 
(We do not pour high gravity pitchers)
4-Pack of Cans
$10.00
Designated Driver Drinks 
$1.00
Coke, Diet Coke, Sprite, Water
Snacks
Free Fresh Popcorn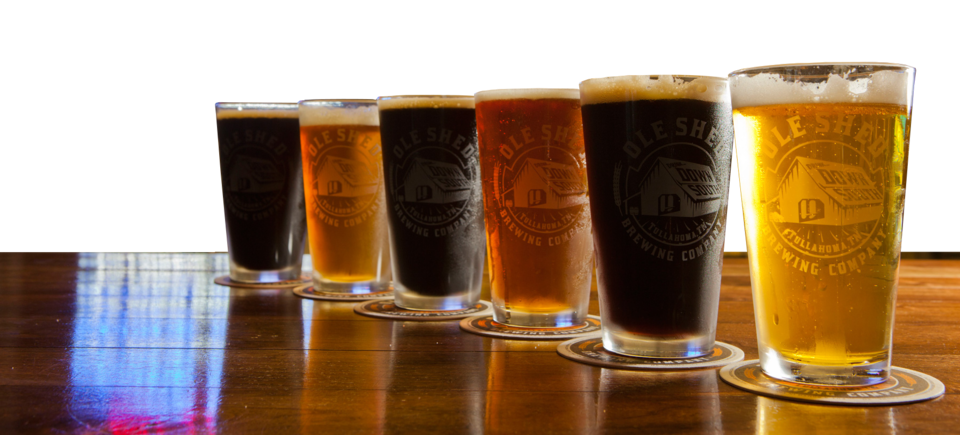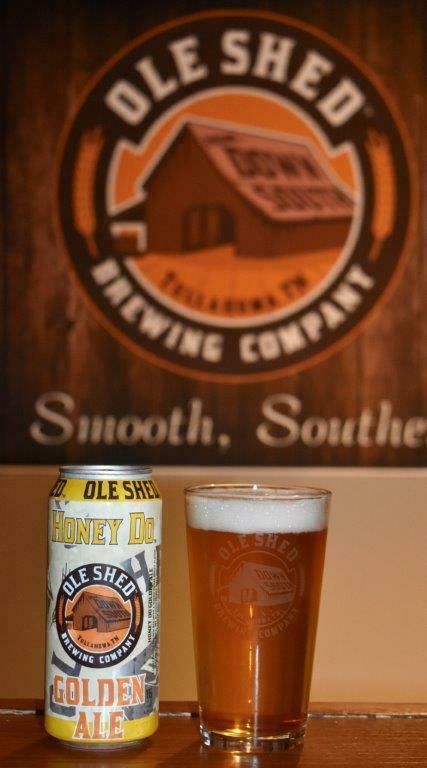 Honey Do Golden Ale


A light bodied golden ale with a slight sweet honey
flavor and mild hop spice. We blended honey malt and local beekeeper's wildflower honey to give our beer a distinctive yet subtle honey taste. This warm weather ale offers easy drinkability for those new to artisan beer but still provides plenty of flavor for the craft beer lover.

Details:
Alc. 4.3% // IBUs 22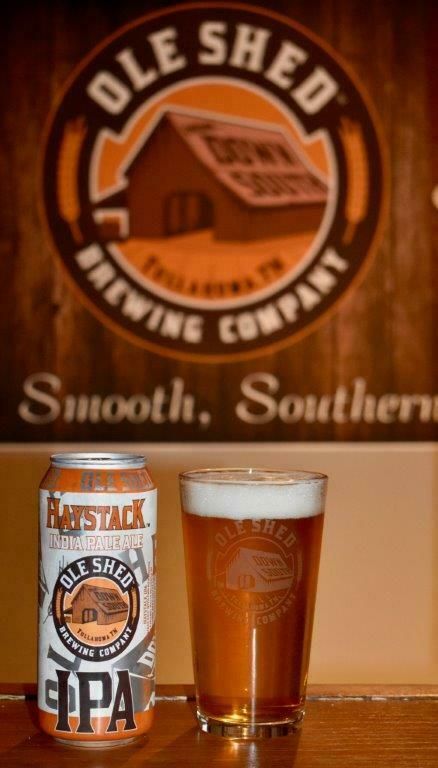 Haystack IPA

Stacked high with two row Vienna
and Caramel malts followed by Chinook and Cascade hops. Our IPA is distinctive but not overbearing brew meant to be enjoyed at a southern pace.

Details:
Alc. 6.2% // IBUs 60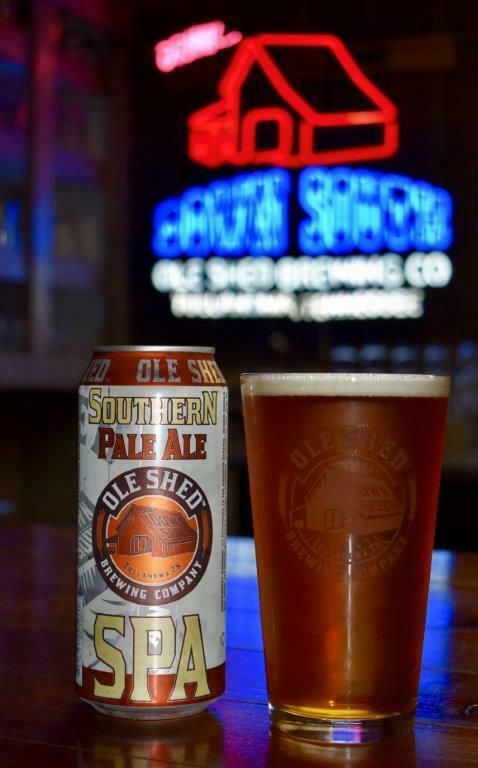 Southern Pale Ale


The perfect blend of two row and three other varieties of caramel malts.  Balanced with floral and citrus notes form Centennial and golding hops.

Details:
Alc. 5.0% // IBUs 39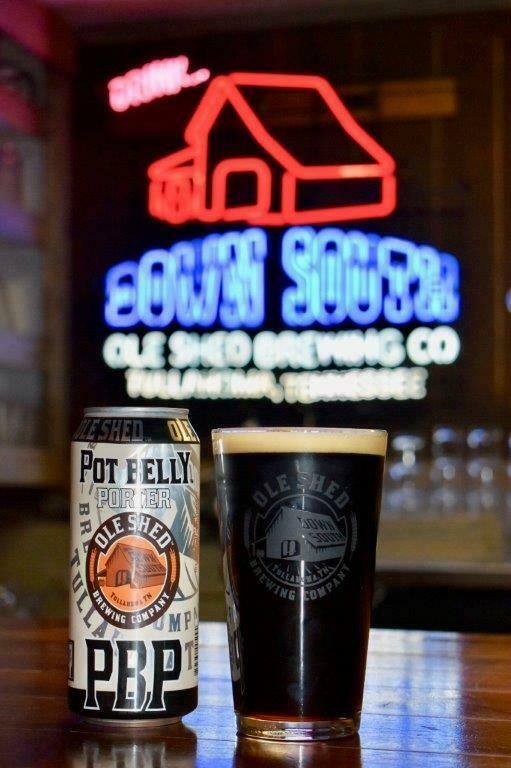 Pot Belly Porter

A robust American Porter with Caramel and Chocolate malt and hints of roasted
coffee from black malt additions. It's rich, malty flavor is balanced with generous additions of Nugget and Willamette.
A surprisingly smooth, clean beer that warms like a pot belly stove.

Details:
Alc. 5.2% // IBUs 42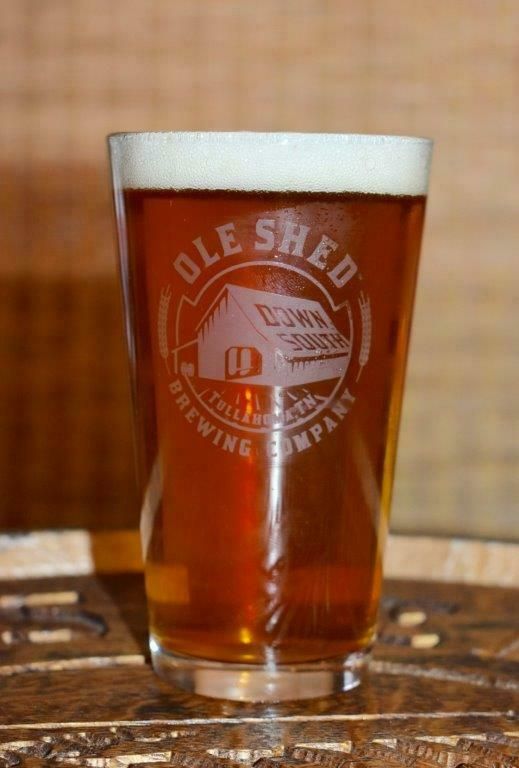 Southern Barrel Pale Ale

For 12 weeks we aged our very own Southern Pale Ale in local Tennessee whiskey barrels for a perfect blend between malts and whiskey

Details:
Alc. 8.5% // IBUs 39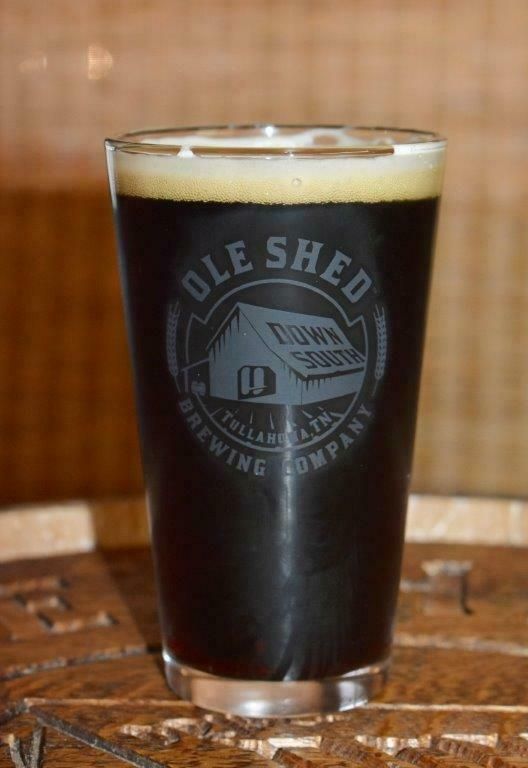 Tenniskey Porter 
We've taken our original Pot Belly Porter and aged it in smooth Tennessee whiskey barrels that give it a caramel and chocolate flavor with a slight whiskey appeal.

Details:
Alc. 8.5% // IBUs 42
   Seasonal Brews
Hot Damn Barrel Aged IPA
QuCumber Seltzer
Wild Berry Hard Seltzer

Growlers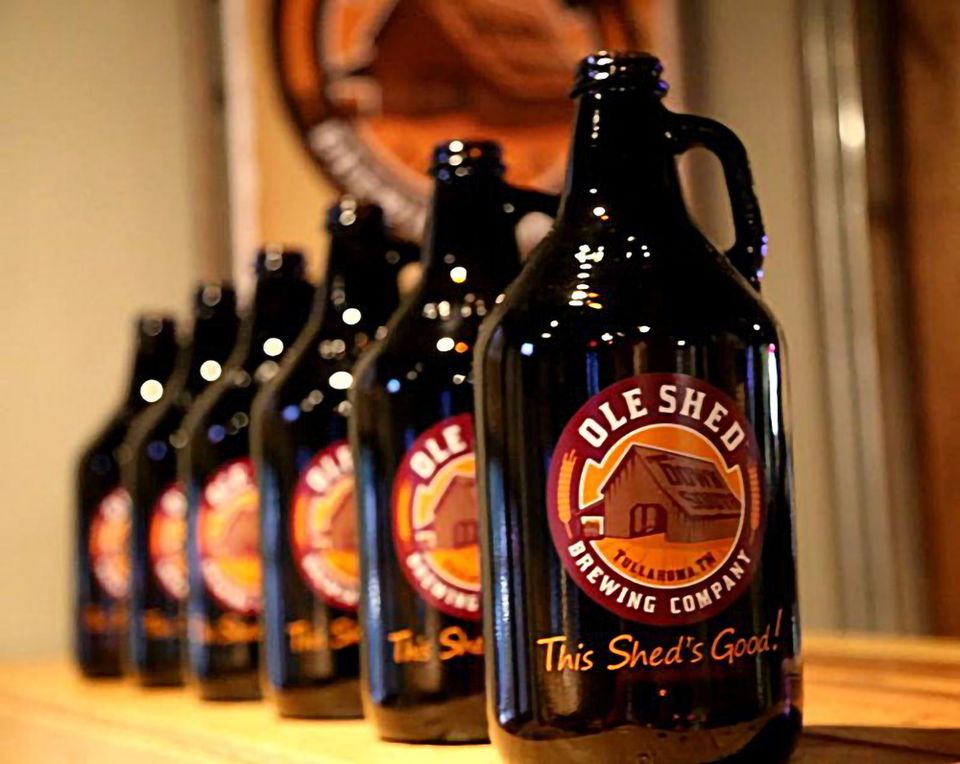 Get your Growler filled at Ole Shed with one of our many styles on tap.


Growler + First Fill
$17:  Growler + fill of 7% ABV or lower
$22:  Growler + fill of over 7% ABV

Refills
$12:  Refill of Growler with fill of 7% ABV or lower
$17:  Refill of Growler with over 7% ABV
Event Reservations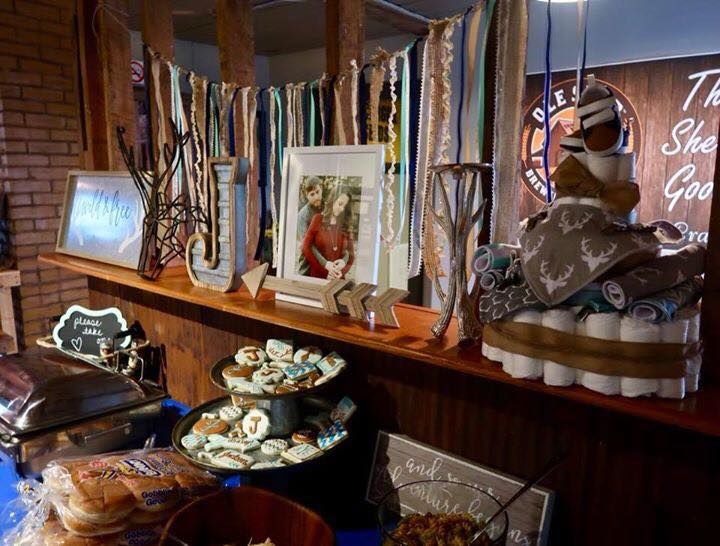 Looking for a place to host your next event?  Look no further!  Ole Shed Brewing Company is the perfect place for events such as wedding or baby showers, birthday parties, retirement parties or corporate events!  Fill out our contact form below for more information!
Have a question or would you like more information about our event reservations?  Fill out our contact form and we will respond to you as soon as possible!